Testimonials


Photography by Julie JP has been awesome to us. Julie has the best personality of any photographer that I have ever met. She is so creative and was able to really capture the ideas of my fiance and I for our engagement photo shoot. She was very fast with getting samples back to us, and she was extremely punctual with getting us the disk with our pictures. I can't rave enough about how satisfied I was with the entire process. From the first email Julie has been friendly and readily available to work around my schedule. I plan on using her for every photo shoot I have in the future! Without a doubt I would recommend Photography by Julie JP to everyone. If you are looking for a painless process combined with a creative mind, she is the photographer for you!
– Tiffany P.

"During the past year, Julie has taken pictures of my granddaughter and senior pictures of my daughter. The photos Julie manages to capture during an on location shot are truly amazing. You can't get that at a studio. She is wonderful with kids and managed to get smiles out of my granddaughter that the school photographer couldn't. The senior pictures of my daughter were beautiful. The pictures looked natural, not like a posed shot in a studio. She has also made me two hardbound books of the photos of my daughter and granddaughter. The books are fantastic and I can treasure them forever. Julie does an amazing job. No more studio photos for me."
– Sharon H.

"Julie has taken pictures of my children for years. She does a fabulous job of capturing them at their best in both posed and action shots. She is a pleasure to work with and makes the process very easy and convenient for the whole family. I highly recommend her for any type of family picture."
– Sarah C.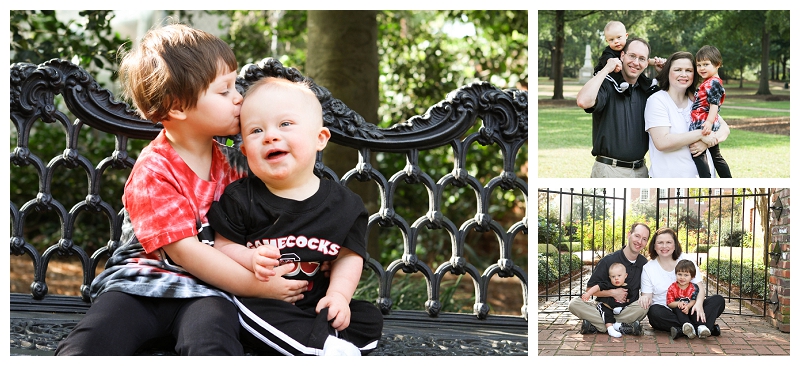 "By far, our best pictures are the ones taken by Julie. She has such a knack for capturing the perfect, natural shot. Julie is so professional and accommodating, and can even do the photo shoot at your chosen location. Thankfully, our nightmare of waiting hours with two small children in a commercial studio that produces mediocre results are over! After working with Julie, we would not consider anyone else to capture our cherished memories."
– Christina and Travis P.

Julie has done sessions with our children for two years and I am still in awe of the outcome. She was able to capture the essence of our kids in each smile or tilt of the head in ways that have never been done in photographs. Even working with difficult subjects like a two-year-old, Julie has provided us with beautiful portraits that we will treasure.
– Justin and Misty W.